One week is running into another for me this weather. I meant to also say in my last post that I have been doing some exciting things as of late.
When Doctor Who was set to premiere. I had found out that there was going to be a cinema showing of 'Deep Breath' the season opener. Was very pleased with the turn out in my local cinema. It wasn't like the turn out for the 50th, but it was still a respectable turnout nonetheless.
Also was up in Dublin at Forbidden Planet for the Bryan Lee O' Malley signing. Had to wait for nearly two hours to get his new book signed but it was totally worth it. Was too late to buy anything in the shop though, which was a pity as I had my eyes on a Peter Capaldi 12th Doctor poster. I was hoping to get it before the series had started up that Saturday. Luckily for me, I did get back up there two weeks later and got it. I was very pleased.
Really enjoyed Doctor Who being back on our screens. As I said in the previous post I am very pleased with Peter's Doctor. I have collected a few small things during the year that I am very happy to have picked up online to do with the show. Am also waiting on a few things to arrive in the post that have yet to arrive to me.
Am also quite pleased that things have taken a surprise turn for me, hopefully for the better. I started another course. In fact it's a Masters in Screenwriting. Things just sort of slotted into place and I found myself on the course. Am working hard on it. Have taken part in doing another short film for class and worked hard on getting my treatment and other assignments in.
More recently, I found myself back up in Dublin for to see Welcome to Night Vale. Had booked the tickets back in July for it. Was really looking forward to it. It was brilliant.
I stayed overnight and went shopping in Dublin. Picked up a few things that I had meant to buy the last time I was up in Dublin in Forbidden Planet and also stuff I had looked at getting in Hodges Figis and Tower Records.
Have been very busy as well as participating and winning again NaNoWriMo. Am so thrilled that I was able to participate this year. what I wrote wasn't perfect, but I plan to work on it a bit more in the New Year. In terms of my own fanfiction, since I have been busy doing the course, I had little time to give to my fanfiction, thankfully am easing my way back into it.
Also managed to get to the Galway Film Centre seminar 'Talking Production' in Furboe. Got to see the talk from Beau Wilimon about being show runner on 'House of Cards'. Both days were absolutely brilliant. It was revealed to us that hey had hoped that an announcement would be made concerning the UNESCO City of Film status but news of that did not come in until Monday that UNESCO status had been gotten.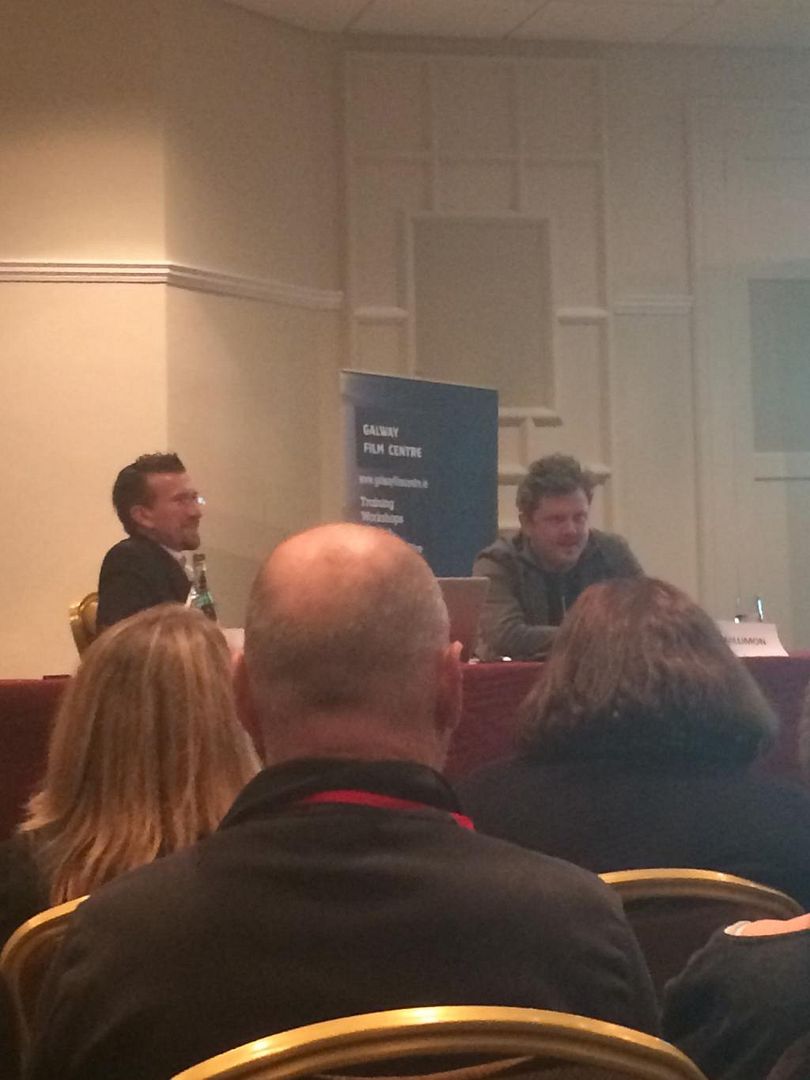 Looking forward to getting back to writing for myself now that my academic work is all. Have finally gotten that blog up that I was working on to do with the first Doctor so am really really pleased. Had hoped to have gotten a few more blogs done over the break but life kind of needed tending to when I wasn't working on academic work.